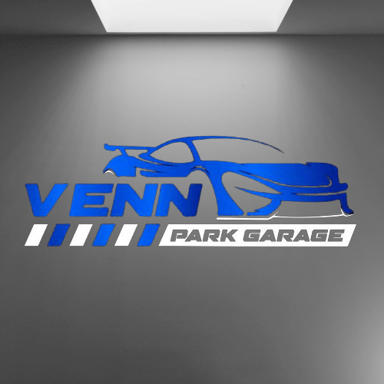 Is your car road trip ready
In this post we will explore the items to check before heading off on your summer road trip. Read on to find the hidden trade secrets that other garages would charge you for!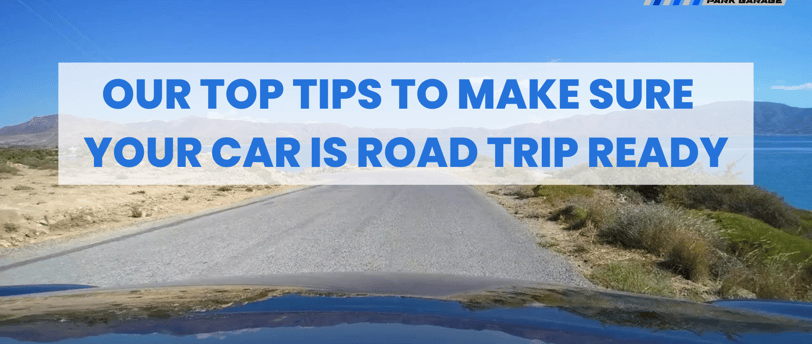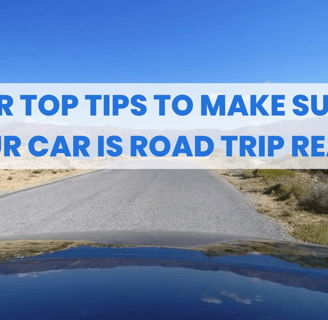 Is your car road trip ready?
Summer is here, and many of us are excitedly planning our next road trip. Whether it's a weekend getaway or a longer holiday, there's nothing like hitting the road and exploring new destinations. However, before you start packing and dreaming of adventure, it's crucial to ensure that your car is in tip-top shape. Skipping this essential step can result in a disastrous road trip that's filled with frustration, delays, and unexpected expenses.


Why Checking Your Car is Important
Checking your car before a road trip is essential for several reasons. First, it ensures your safety and the safety of your passengers. A well-maintained vehicle is less likely to break down on the road, causing accidents or leaving you stranded in the middle of nowhere. Second, it can save you money in the long run. Taking care of minor issues before they turn into major problems can help you avoid expensive repairs or replacements. Lastly, it can make your trip more enjoyable. You'll have peace of mind knowing that your vehicle is running smoothly and can focus on having fun.


What to check
Fluids
Before starting your trip, make sure to check all the fluids in your car, including oil, coolant, washers and brake fluid. Low fluid levels can cause significant damage to your car's engine and other parts. Also, check the color and consistency of each fluid to ensure it's not contaminated. If you are unsure, here a Venn Park Garage we can show you how to check your fluids and advise on if they need refilling or replacing. If your car is nearly due a service we recommend getting it done before a long trip.
Tires
Your car's tires are its foundation, and it's crucial to check them before starting your trip. Check the tire pressure, tread depth, and overall condition of each tire, including the spare. Don't forget to check the tire pressure when the tires are cold, and make sure it's in line with the manufacturer's recommendations. The tyre pressure are usually found on a sticker in the door frame or in the fuel flap. Taking a caravan or trailer? remember to check these too. a small an inexpensive tyre check kit can be found https://amzn.to/3Xw0PDa. If you are unsure, here a Venn Park Garage we can show you how to check your tyres or we can carry out a summer safety check before you go.
Lights
Make sure to check all the lights on your car, including the headlights, side lights, indicators, and brake lights. Replace any bulbs that are not working or dim, and make sure they're all working correctly. Consider carrying a bulb kit in the car. We find that pre made bulb kits don't have the correct bulbs for some cars. We can make up a kit specific for your car on request. Again don't forget your trailer or caravan.
Battery
A flat battery can ruin your road trip plans, so make sure to check your car's battery before starting your trip. Check the battery terminals are tight and clean them if necessary. If your battery is more than three years old get a battery test done. As part of Venn Park Garages Summer Safety Check we will test your battery for piece of mind. if you would like yours checked please contact us.


Don't get deflated
As important as it is to check your car before a road trip, sometimes we forget or procrastinate. We regularly hear of a story with all the similar points…. A car suffering a puncture, the boot full of bags of cloths, bucket and spade and sometimes quite literally the kitchen sink! Either the spare tyre is flat or the car is not fitted with one. The only way to move the car now is a recovery truck. summer is a busy time and the wait times can increase dramatically. Make sure you have checked it and have a plan if your car has no spare. Oh and make sure your locking wheel nut is available too!


Conclusion
Checking your car before a road trip may seem like a hassle, but it's a crucial step that can save you time, money, and frustration in the long run. By following the checklist above, you can ensure your car is in top shape and ready for your next adventure. Don't let a flat tire or a broken-down car ruin your summer fun.
Venn Park Garage is a family-owned and operated independent garage that has been serving the Teign Valley community since 2014. We are located in the tranquil village of Bridford, near the bustling city of Exeter in Devon. Our team is dedicated to providing you and your vehicle with the highest level of care and attention.